Invisalign Braces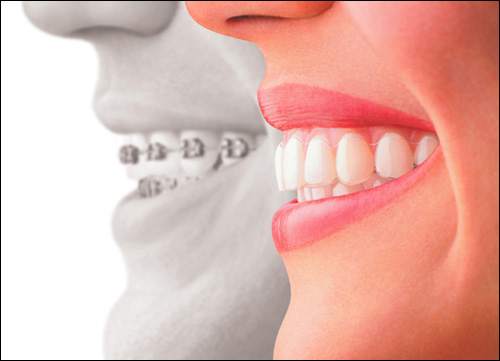 Invisalign is a system of orthodontic transparent dental aligners that is used to straighten teeth. These are made of smooth , comfortable and virtually invisible plastic aligners. Anyone will can these custom made series of aligners without any conditional limitations. The system increases your self-confidence and creates a beautiful smile. Our dentist is good at treating orthodontic conditions using this transparent brace, at our dental office J. DuCoin DMD dental office. We can place a beautiful curve on your lips. Visit our office for more information.
How it works?
These aligners slowly shift your teeth from the present position to wherever our dentist has planned for. Misalignment of teeth can be addressed in this manner. Invisible braces wont disturb your daily routine like metal braces. There will be no irritation when you wear these aligners. Within a span of about 18 months you may own a confident and stunning smile.
Benefits of Invisalign Braces:
- It works well with minor misalignment, crowded teeth, cross bite over bite and under bite issues
- It is virtually invisible. There is no discomfort to wear and to maintain. You can proceed your daily routine by wearing this.
- It straightens and strengthens your teeth.
- Soft invisible plastic braces fit nicely on teeth. It wont irritate your lips like metal braces.
- You can brush and floss , and can eat your favorite food.
Comparison of Invisalign braces with traditional metal braces:
- Invisalign dental braces brace wont produce social discomforts. You are free to smile
- Treatment process wont take long, very soon you will get back straight teeth and confident smile.
- It permits you to eat your favorite food and cleansing your mouth is also very easy.
- Removing the brace is simple
- There are no worries of enamel erosion in this treatment.
At the DuCoin center for Advanced Dentistry, you will meet our dentist. He can take care of your teeth and he will bring you the assured smile on your face with the assistance of advanced dentistry methods.