5 Amazing Ways to Whiten Your Cosmetic Dentures Safely
---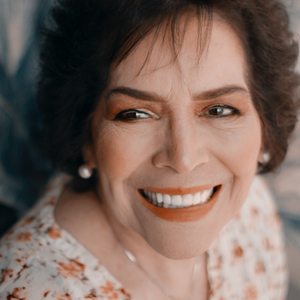 Teeth whitening is rapidly becoming more and more popular among individuals as they desire to get a dazzling radiant smile like the celebrities. Despite the in-office cosmetic teeth whitening treatment, DIY alternatives are also soaring in demand. In our previous blog, we have explained: does carrying out teeth whitening affect your dental implants? However, if you are looking forward to opting for cosmetic whitening procedures you must seek the guidance of a cosmetic dentist and become well aware of the potential risks and benefits before proceeding with the treatment.
Dentures help to reduce the issues that often arise from missing teeth. Also, in most cases, dentures are the most affordable way to whiten your teeth.
Is It Possible To Whiten Dentures in Stuart?
Teeth whitening treatment in Stuart removes discoloration, pigmentations, and stubborn stains from the surface of the teeth that have developed through time. The process also helps with restoring natural whiteness. Unfortunately, the same is not applicable for dentures. Longer and stubborn stains develop due to excessive smoking, chewing of tobacco, consumption of pigmented synthetic dyes that exist in beverages such as wine, coffee, tea etc.
Often, people follow unsafe DIY remedies to whiten dentures that do more harm by breaking down the composite materials and causing the acrylic to become brittle. Even toothpaste or DIY bleaching agents that are solely designed for natural teeth are too abrasive for the dentures. It is safe to visit a dental practice in Stuart to whiten your dentures.
5 Ways To Whiten Dentures Safely With Teeth Whitening in Stuart:
It is important to follow a healthy dental routine to avoid dental illness and infection. Plaque and tartar build-up occurs over the course of time and later becomes hardened and dark and turns impossible to remove those tough stains through brush alone.

You must use a professional denture cleanser from a dental clinic in Stuart to avoid further damage and remove yellowed teeth and tough stains.

Hydrogen Peroxide and baking soda contains bleaching agents and must be applied to dentures with a soft-bristle toothbrush to remove tartar and plaque build-up. Vinegar is a natural sanitizer that not only cleans but also kills bacteria buildup in dentures.

You can also professionally clean dentures with the help of the best dentist in Stuart.

Dental floss and mouthwash can additionally help you to maintain safe oral hygiene and reduce the chance of bacteria or tartar buildup.
Conclusion:
If you are actively looking forward to finding and availing yourself of a reliable cosmetic dentistry in Stuart, and need emergency dental care solutions you can approach Dr. Francis J. DuCoin DMD and his team at the DuCoin Center for Advanced Dentistry. Dr. Francis J. DuCoin DMD has many years of experience and expertise in the fields of general and cosmetic dentistry and has served individuals for many years.
If you're looking for dentures in Stuart then you may visit our website to procure patient referral materials. You may also submit a patient contact form to acquire more information on the dental center. To avail more information about the service or to book an appointment call us at 772-287-6159 right away.
---
---