Can You Use Invisalign On Dental Implants?
---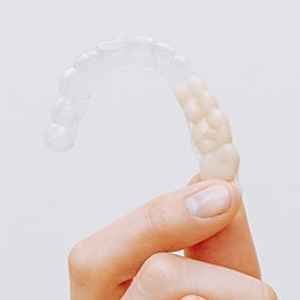 A very good choice to straighten crooked teeth is Invisalign. But, if you are skeptical whether it can also be a remedy for missing teeth, then, be assured that it is.
Replacing a missing tooth can help you have your confident smile back as well as your self-esteem. Today, many various dental options are available including crowns, dental implants, partial dentures and bridges. Also, Invisalign could be the right orthodontic choice for Invisalign Stuart treatment later. In our previous blog, we have explained about, does carrying out teeth whitening in Stuart affects your dental implants? However, it's always better to consider talking to your implant dentist.
Why is Invisalign Treatment in Stuart Better?
If one tooth is missing, then the teeth next to it tend to shift into the gap. This can happen even if the gap has been there for quite some time. In such conditions, there would be no sufficient room for the adjacent tooth. That could lead to the tooth losing its natural posture and getting slanted or crooked as well.
Moving the adjacent teeth into the right place will provide extra room for the substitute tooth. In addition, our implant dentist in Stuart says misaligned teeth would mean more dental work. When the teeth are poorly aligned, chances of food particles getting lodged in crooked spaces and cavities are higher leading to tooth decay. Implant Dentist, Invisalign, Dentures come useful in such conditions.
Invisalign Treatment: Preparing the Teeth and Their Surroundings:
If gum disease is the reason behind losing a tooth, then the tissue around the teeth wouldn't be in good condition, making the dental conditions even more difficult. An orthodontist needs healthy gums for a good result of Invisalign in Stuart. The movement of the teeth needs good gums to rebuild itself.
Post-Invisalign process:
Once the teeth are aligned correctly, a tooth replacement is done. That may be Bridges, partial dentures or dental Implants in Stuart. One needs a retainer post the orthodontic treatment. This will stop the tooth from drifting back to the earlier positions. Also, a retainer additionally provides the teeth better stability in the new position. The dentist could fix the retainer for you after the tooth replacement as well. This helps the retainer to fit more accurately.
Dentures in Stuart:
If Invisalign treatment is successful, it will restore your teeth faster and more effectively. Other choices include bridges, dentures, dental implants, or removable partial dentures. Dentures in Stuart are removable and help replace teeth. They are considered as a quick cosmetic remedy especially in conditions where Invisalign is not applicable.
Conclusion:
For your cosmetic dentistry clarifications or to know more about dental treatment in Stuart, request for an appointment with Dr. Francis J. DuCoin, DMD. Dr. DuCoin and his team offer the best Dental Implants, Invisalign, and Dentures treatments.
---
---