Dental Implants: A Long Lasting Alternative To Consider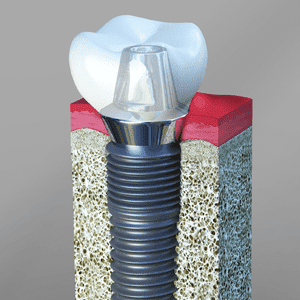 Dental implant is probably one of the most remarkable technological developments in the dental industry. Prior to the development of dental implants, the only alternatives for lost tooth were bridges or dentures. Dental implants provide a good-looking and comfortable solution for many who have lost a tooth due to dental decay or injury, providing a long-term alternative option that appears and feels like a real tooth.
Advantages and Benefits of Dental Implants
A dental implant provides you the feel and appearance of normal teeth, it can add value to one's self-esteem. Many people were hesitant about their smile due to the space developed after losing a tooth. They can now feel comfortable after receiving a dental implant. Beyond the appearance, a dental implant also helps you to eat and speak easily, as a titanium post that is placed directly in the jaw keeps the implant intact. Therefore a dental implant doesn't come loose like a denture. With dental implants, you can benefit from a good oral health since they don't need to be anchored to other teeth, like bridges.
Dental Implant Success Rates
The success of dental implant can depend on the location of a lost tooth, however, the average success rate according to the American Association of Oral and Maxillofacial Surgeons (AAOMS) is more than 95 percent. As the dental implant penetrates the jaw bone and gum, everyone might not be considered a good fit for the treatment, which includes people who smoke or have diabetes. Your dentist will perform a thorough checkup and come to conclusion whether dental implants are right for you.
Dental Implant in Stuart FL
Good oral habits are necessary for the implant to last longer. Brushing, flossing, regular dental visit are a must. If you have lost your teeth and think that a dental implant might be the right solution for you, then consult us for a better dental care. Our dentist Dr. DuCoin is a specialist of dental implant in Stuart FL who not just only take care of your teeth but also cares about you.