Dental braces or Invisalign: Which works best for me?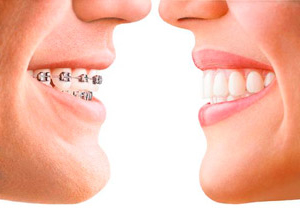 There is an arising confusion among various patients of Stuart while choosing dental treatments such as dental braces or invisalign. let's begin by reframing the question. as a dental patient, the most essential question which comes in mind while considering the dental treatments is "Dental braces or Invisalign: Which works best for me?"
Depending on one's dental need and individual's case (severity of teeth misalignment), dental braces could be an answer, while for others Invisalign could be the right procedure. Basically the decision is taken by the orthodontist once he/she has finished with the evaluation. Nevertheless, many people are not aware of the pros and cons of Invisalign and dental braces. Let's take a look at what each technique has to offer.
How dental braces work?
Over the years, dental braces have improved a lot. Today's dental braces offer more comfort and are less noticeable. Generally, dental braces consist of three basic parts brackets, bonding and archwire.
Brackets: These are attached to each tooth.
Bonding: It attaches each and every bracket to the tooth.
Archwire: This is a thin metal wire which runs from bracket to bracket. The wire exerts some amount of force which causes the teeth to move in the planned position.
How Invisalign works?
Both dental braces and Invisalign have their own advantages and disadvantages. At times, orthodontic treatment can be too complex when treated with Invisalign. However, Francis j. DuCoin DMD is specialized in treating invisalign.
Invisalign straightens your misaligned teeth with custom made series of aligner. Invisalign is a smooth, virtually invisible and comfortable to wear option. It steadily moves your teeth into desired position. There are no metal braces or wires which require frequent repairs and fixes. You will have to wear a new set of aligners every two weeks until the course comes to a conclusion.
As mentioned earlier that Invisalign does not suit for everyone. One has to be more vigilant while wearing the aligner. Many people who opt this treatment are often found not wearing them enough, thus there is much dedication needed to wear the aligner for more than 20 hours a day.
Ultimately, whether you opt Invisalign or Dental Braces to align the teeth, the result is same - A more confident and healthier smile.