How to Hand-Pick the Finest Dentist in Stuart?
---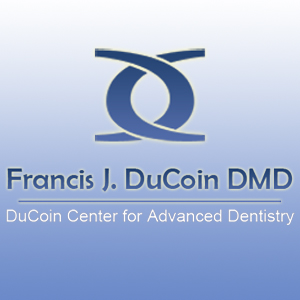 Are you trying to find the best dentist in Stuart for you and your family, then you must hand-pick Francis J. DuCoin, DMD. Call their dental office at 772-287-6159. At Francis J. DuCoin, DMD, they offer the best quality care and assistance.
Having said that, if you want to find the best dentist, you need to understand some important traits or services and the benefits of visiting a dentist in Stuart. For example, if you need a dentist for your kid, you need to fish out the best family dentist in Stuart as not all dentists treat kids.
But, in order to find the best dentist in Stuart, follow the below mentioned points and you will get the best.
Research:

Use search engines to look for the best dentist in Stuart, check out their services, read all the information given on their respective dental websites. Whether you are looking for the best cosmetic dentist, pediatric dentist or even a family dentist in Stuart their websites will give you all the details. Compare all the information and find the best dentist in Stuart.

Social Media:

You can check Facebook profiles of various dentists, and see if they have followers and their practices. Their profile pages will display all the information about their practices, achievements and successes. You can even post queries on Facebook and get all your answers for questions. Social media also gives out referrals on the best dentist in Stuart.

Reviews:

Check out all the given positive reviews on all the dentists available in Stuart. One of the quickest methods to hunt for the finest dentist, is to employ the keywords - 'the best dentist in Stuart.' Read through all the reviews of all the past and present patients. You can filter out the best dentist is Stuart by checking out their star ratings too.

Face-to-Face Consultations:

Another smart way to hand-pick the finest dentist in Stuart is to enquire acquaintances and friends who are already visiting dentists. Schedule consultations to different dental clinics and check out the dentist and their offices in person.

Ensure the following:

There are many dental clinics in Stuart that treat parents, children and grandparents. Ensure your dentist understands your needs and employs the current technology. Also, make sure your dentist is not very expensive as some dental treatments can be a costly affair.
Conclusion:
Dr. Francis J DuCoin, who practices at Francis J DuCoin DMD-DuCoin Center For Advanced Dentistry, must be your unanimous pick. For more information about the dental treatment call us at (772) 287-6159 and schedule an appointment today.
---
---