Things you need to know before Invisalign treatment
---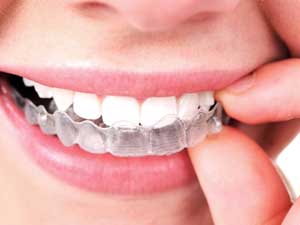 What is Invisalign?
Invisalign is a method used to straighten teeth with the use of virtually invisible aligners. With the help of advanced 3D computer-imaging technology, Invisalign depicts a comprehensive treatment plan based on your prescription provided by the Invisalign provider. Then a series of custom made clear aligners are created for your teeth, which will move the teeth to the desired position.
How does the aligner straighten your teeth?
A series of aligner are supplied to you over the course of treatment, each aligner will move the teeth to the desired location making a slight adjustment. After merely two weeks, you will be provided with a new set of aligner which will continue the process of teeth straightening.
How long will the treatment take?
The length of the treatment will only be determined by your dentist and based on the severity of the case. However, an average case can take about a year for adults.
How often should I wear aligner?
As per the findings, the aligner is effective when worn 20 to 22 hours a day. The aligner is removed only for eating, brushing and flossing.
How often should I see my dentist?
Your dentist will schedule an appointment regularly, usually about four to six weeks. The aim of these visits would be to make sure the treatment is as per the plan.
Is invisalign treatment painful?
Compared to pain and anxiety caused by metal braces, Invisalign moves your teeth without any pain and anxiety. However, some people experience some level of discomfort for few days, but this discomfort should go away in a couple of days.
How should keep my aligners clean?
You can clean it by brushing and rinsing them in a lukewarm water.
What are the benefits of Invisalign?
With Invisalign aligners, no one may notice that you are wearing these nearly invisible aligners.
Unlike traditional dental braces, there are no wires or metal brackets. Thus, less time is spent in treating Invisalign as there is no adjustment involved.
Invisalign aligners are removable, as a result, it allows you to eat and drink what you want by removing the aligners.
---
---