The need for dental implants
---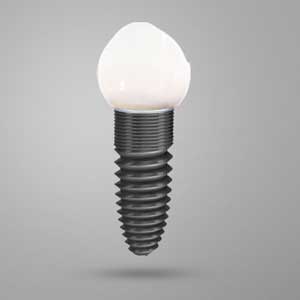 Have you suffered from a jaw injury that has badly affected your teeth recently? If so, you must look for a solution at the earliest; otherwise, you may worsen the problem. Some of the most common answers can be dentures, crowns, or bridges. These are not reliable and long term solutions for the above mentioned dental issues.
However, dental implants especially at DuCoin Center for Advanced Dentistry in Stuart, are more dependable and long-lasting. In most cases, whenever a person suffers from a missing tooth, dental experts prefer dental implants. Read on to find out why.
What are dental implants?
Dental implants are like metal posts made from titanium surgically placed in your jawbone under your gums. The dental implants, once in place, act as the root of your missing tooth and allow easy mounting of the new tooth onto them. A dental implant also helps support a crown, bridge, or dentures more effectively.
Why dental implants?
A Reliable Necessity:
Whenever there's a face or mouth injury, it directly impacts your teeth or jaw. And to save your teeth, a reliable solution like a dental implant becomes quite necessary.
Near Natural:
One of the foremost reasons why you would need a dental implant in Stuart is a missing tooth. Dental implants feel and look like your natural teeth. That's why people prefer dental implants over bridges or dentures.
A dentist's choice:
If your dentist wants you to have dental implants as a solution, you need to get them. It's because an expert is aware of what will suit you the best. You can visit DuCoin Center for Advanced Dentistry for reliable dental advice in Stuart.
Enhanced facial features:
The conventional bridgework involves cutting the teeth adjacent to the one you want to treat. It badly affects the facial bones and thus affecting facial features. By opting dental implants, you can avoid this hassle.
Aligned jaws:
Dental implants can be very helpful if you want to maintain a good jawline structure. Dental implants support the jawbone and help reduce the pressure, which further prevents resorption. If there is no resorption, there won't be a reduction in jawbone height; hence you can maintain a jawbone structure.
The best dental practice in Stuart:
DuCoin Center for Advanced Dentistry are experts in dental implant surgeries in Stuart. They offer the best dental services at economical rates.
If you need the best advice regarding dental implants in Stuart, reach out to DuCoin Center for Advanced Dentistry now. Call at 772-287-6159 and book an appointment with experts.
---
---