Throwing Light on Dental Emergencies
---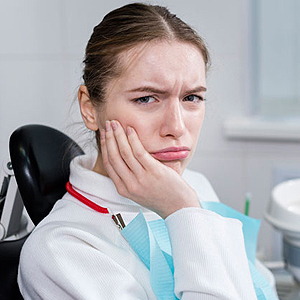 A dental emergency can arise anytime to anybody and calls for immediate attention from the dentist. If dental emergencies occur on a weekend, holiday, or late night, you will require the services of an emergency dentist in Stuart like Dr. Frances J DuCoin DMD who practices at DuCoin Center for Advanced Dentistry.
Read on to gather some important points on why you must visit a dentist in Stuart every six months, which can help you, differentiate between a standard dental issue and a real dental emergency.
Understanding Emergency Dentist in Stuart:
Dental emergencies include life-threatening infections and those dental issues that require immediate treatment. The latter includes continuous bleeding, unbearable pain or a threat to a tooth.
How To Pinpoint Dental Emergencies in Stuart?
Not every dental problem is a dental emergency. You can ask yourself certain questions to determine whether you should wait for your next routine check-up or you need to seek the help of an emergency dentist in Stuart immediately.
Dental Emergency Questions You Need to Ask Yourself:
Are you bothered by severe pain? Continuous bleeding and severe pain are signs of a dental emergency.
Is a tooth missing or did you lose a tooth? Quick treatment can rescue the tooth.
Are you suffering from loose teeth? A loose tooth even if accompanied without any pain is a serious issue especially for adults.
Is an infection bothering you? An infection or an abscess has the potential to put your life in jeopardy. The treatment should be hurried. If you spot any swelling or knot around your face or on your gums, it is a sign that the infection is becoming bothersome.
Do you bleed from your mouth? It has the potential to become an emergency.
Customary Dental Emergencies:
A Knocked-Out Tooth:

If you reach your emergency dentist in Stuart on time, he/she will be able to reinstate and preserve the tooth.

Abscessed Tooth:

The puss in the tooth can endanger your life spreading to other regions. Draw the pus to the surface before visiting your emergency dentist in our dental clinic in Stuart.

Chipped/Cracked Tooth:

If a serious fracture occurs, compressing the outer region of your mouth will reduce swelling. Visit an emergency dentist in Stuart to stop further damages.
Avoiding Potential Emergencies:
Apart from following good practices maintaining proper oral hygiene, make sure that you visit your best dentist in Stuart regularly. Check-ups can detect emergencies quite early.
Make a Visit With Our Emergency Dentist in Stuart:
Any symptoms mentioned above occur to you in the future, there is a chance that it could be a dental emergency. If you are on the lookout for an emergency dentist in Stuart, consider Dr. Frances J DuCoin DMD who practices at DuCoin Center for Advanced Dentistry.
---
---