4 Cosmetic Dentistry Treatments to Try This Winter
---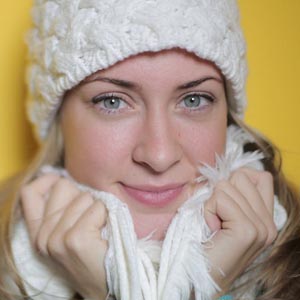 Winter has set in and it becomes important to take care of one's dental condition. During the nail biting cold weather, people usually become complacent and their oral health goes for a toss. Numerous people prefer cosmetic dentistry treatments to improve their smile and the appearance of their teeth. They visit the dental clinic to get themself treated at reasonable prices by experts who possess years of experience and expertise in this field.
Having a white set of sparkling and healthy teeth gives people confidence and lets them exhibit a charming smile. Moreover, the dental implants elevates the oral hygiene and the teeth remain disease-free for long. People can enjoy their life, gorge on delicious dishes and strike conversations with others without having to worry about their dental health. In our previous blog, we explained how teeth whitening is compatible with dental implants and crowns in Stuart. Read along to know more about 4 cosmetic dentistry treatments to try this winter.
What is Cosmetic Dentistry?
Cosmetic dentistry refers to the dental work that improves the appearance of the teeth by fixing the oral issues and gum diseases. The dental treatment in Stuart is intended to elevate the oral hygiene of people, brighten their smile and provide them with a set of healthy white teeth for a lifetime.
Also, the cosmetic dentistry in Stuart employs a panel of dental experts, oral surgeons and teeth specialists who know their tasks extremely well. They can deal with the patients nicely, have a profound knowledge about their field, are well-versed with the latest advancements in cosmetic dentistry and conduct the surgeries effortlessly.
4 Cosmetic Dentistry Treatments to Try This Winter in Stuart:
The best dentist in Stuart recommends cosmetic treatments that are specific to a problem. While choosing the dental procedures, people must take precautions and not get these treatments done just for the sake of them. It is important to use your presence of mind and not get carried away by the crowd. Weighing the pros and cons before making the decisions is crucial.
Summing it up, it is important to look after your teeth during winter. It is a time of festivities and merry-making occasions when people often ignore their oral health. Instead, getting cosmetic treatments elevates dental health by keeping all the problems away.
Conclusion:
You can visit our dental clinic in Stuart and avail the best dental services. The clinic has its branches all over the world that are run by dental experts. It caters to the oral needs of people by providing them with a sound dental treatment. You can browse the information, drop a mail or schedule a consultation by calling us at 772-287-6159
---
---