Is Teeth Whitening Compatible With Dental Implants and Crowns?
---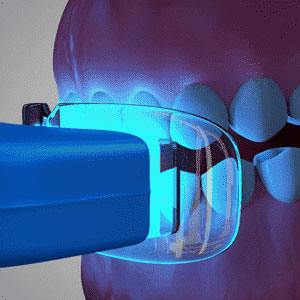 Smile restoration with implants and crowns is an excellent way to regain your self-confidence. Dental clinics offer dental implants and crowns to those who feel insecure about their smile, speech, or chewing ability. Now, if you have implants or crowns, can you avail of teeth whitening procedures?
Yes, you can get teeth whitening despite having implants. This treatment would, however, have no effect on the implants themselves. As a result, the natural teeth will whiten while the implant crowns won't. In our previous blog, we have explained 5 reasons to visit your dentist in Stuart during summer. However, consulting with your dentist before both the procedures is a wise choice.
Should I Whiten My Teeth Before Getting Dental Implants and Crowns?
The best implant dentist in Stuart recommends whitening your teeth before getting dental implants and crowns. As a result, your cosmetic dentist can properly match the porcelain crown when they create it. Natural teeth have enough porosity to be affected by bleaching agents.
Dental crowns in Stuart are not affected by such agents. However, they are highly stain-resistant. As your dentist can match your crown to the shade of your teeth before implanting it, whitening your teeth before the procedure is ideal.
Can I Whiten My Teeth After Getting Dental Implants and Crowns?
Yes, it is possible. A dentist bleaches your teeth using bleaching agents like peroxide at cosmetic dentistry in Stuart. Your natural teeth will become whiter if you whiten them after getting dental implants, but the implants will retain their color.
So to ensure that all your teeth match, you would need to get your crowns replaced if you already have dental implants, traditional or cemented. Even though it's harder to remove a cemented crown than a dental implants in Stuart, it remains a viable option. Unlike front teeth, back implants won't be noticeable, so they may not need to be replaced. To learn more about your options, schedule an appointment with the best cosmetic dentist.
What Are My Teeth Whitening Options in Stuart?
There are two teeth whitening procedures you can opt for:
Dentist-provided in-office treatments
Dentist-recommended at-home kits
The dentist monitors each procedure to ensure the desired results are achieved. Additionally, several at-home kits are available which may not need dentist supervision. But the results can be inconsistent, so do your research and speak to our dentists before using any product.
Conclusion:
The best dental practice in Stuart with a good team are available to help you enhance your smile, whether it's whitening your teeth, getting dental implants, or dental crowns. Are you interested in scheduling an appointment? Give us a call at 772-287-6159 and schedule an appointment today.
---
---