Are You a Candidate for Dental Implants?
---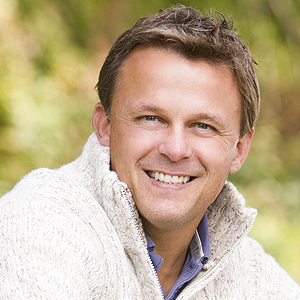 A person who has lost one or many teeth automatically becomes a classic candidate for dental implants. Dental implants treatment help to resolve the missing teeth problem by filling in the gaps where the teeth were located. Dental implants in Stuart have always been considered as the best treatment to replace a missing tooth.
Who Is Eligible to Affix Dental Implants in Stuart?
But dental implants are not for all. You need to visit an implant dentist in Stuart like Francis J. Ducoin DMD who practices at Center for Advanced Dentistry for the best advice on how to resolve your issue and bring that smile back. Dentists who perform dental implants can evaluate you carefully and resolve issues like why I need dental implants , and safety measure on dental implants.
Criteria for Affixing Dental Implants in Stuart:
Dental implants include oral medical procedures and not everyone missing a tooth is suitable for dental implants. There are some criteria that will be examined before you become a candidate.
So, How Does a Dentist Qualify You as a Suitable Candidate?
Reason Behind Missing Teeth and Oral Care Regime:

Your dentist will need to examine why the teeth are missing. Whether the person's gums are displaying any kinds of stress or not. If the patient brushes his/her teeth twice daily, whether he/she uses floss and mouthwash etc will be inquired. And the most important check would be about the patient's jaw bone health.

Sturdy Jaw Bone Health:

Bone support is one of the basic prerequisites in order to be eligible for affixing dental implants. A jaw which is constructed strongly will hold up the implants once they are embedded. If the implants do not have strong support then it loses the chewing ability.

Non-Smoker or Quit Smoking:

Being a non-smoker will raise the chances of qualifying for a dental implant. Smoking blocks the healing process of the treatment. But a smoker who is on the verge of giving up can also be an applicant for dental implants. But factors like the time period when smoking stopped or the count of cigarettes smoked on a daily basis etc will be evaluated and the dentist will take a call.

Confidence and Patience:

Good dental implant treatment does require patience especially during the recovery process. Bone grafts, gum healing and crafting the new tooth can require several weeks. An adult with missing teeth who is in good health qualifies as a dental implant candidate.
Takeaway:
Approach our dental practice in Stuart Center for Advanced Dentistry where dentist Francis J. Ducoin DMD practice and schedule a consultation. Examine whether you are a good candidate or not. For more information about Dental Implants in Stuartcall us at (772) 287-6159 and schedule an appointment today
---
---