Professional Teeth Whitening After Affixing Dentures: Is It Allowed?
---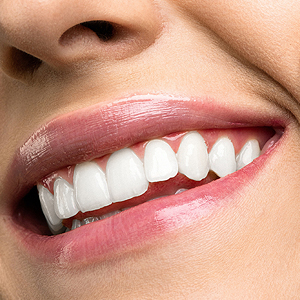 Have your dentures got discolored and want to lighten them? Can dentures also be subjected to teeth whitening? Yes it can be done in a professional way or at home. In our previous blog, we have explained the procedure and benefits of the teeth whitening in Stuart. Even pearly white dentures can also get stained with time, just like normal teeth.
Discolored Dentures in Stuart:
The dentures get discolored when there is an accumulation of biofilm, calculus, and plaque on the denture teeth. This superficial layer makes it look discolored. If good cleaning is done regularly then this discoloration will not appear. These stains need to be removed by cosmetic dentistry in Stuart as normal brushing wouldn't remove the stains.
Whitening Dentures in Stuart Professionally:
Professionally whitening dentures are the best choice. Find a Dentist in Stuart on Google and call in for a consultation. Dentists will remove the stains on the denture teeth and polish them to look shiny and white. Whitening a denture is the shortest treatment, as it takes only a few minutes.
Denture Stains:
Denture stains can be avoided with daily cleaning. Removing dentures at night and thoroughly washing them will remove the food particles and dirt from the dentures. A smooth bristle toothbrush with non-abrasive toothpaste will help the dentures have a long life. Avoiding food and drinks that are deeply colored like coffee, red wines, alcohol. These colors will stain the teeth and remove the shine from the teeth.
Do Not Try These Teeth Whitening Methods on Dentures.
Home Solutions:

Whitening toothpaste and products that contain bleach is harmful to the dentures in Stuart.

Strong Cleaning Products:

Using hard-bristled toothbrushes and strong chemicals on the dentures will scratch the dentures giving them a dull look.

Hot Water:

Using hot water to wash the dentures in order to remove stains and dirt should be avoided as it does not remove stains. It will damage the dentures, making way for an entire new set.

In a nutshell

Dentures can lose their sheen with time. But there is a reliable option to return your pearly whites back to life. If you juxtapose at-home cleanings and professional whitening, professional is the most preferred choice. Call your dentist and check which teeth whitening in Stuart will suit your requirements.
Conclusion:
If you reside in or around Stuart and are looking for the best teeth whitening visit our dental clinic in Stuart, then Francis J. DuCoin DMD's DuCoin Center for Advanced Dentistry. They also provide implant dentistry, cosmetic dentistry, restorative care, dental crowns, invisalign, dentures, and many other services. Call us at 772-287-6159 for more details or browse through the website of the clinic for more details.
---
---