Essential Pointers To Recollect While Hand Picking an Implant Dentist
---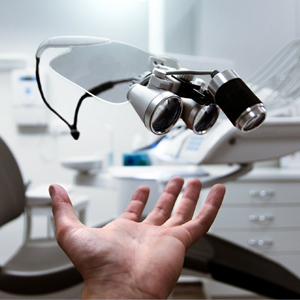 When it comes to today's dental procedures, dental implants are without a doubt the most inventive. Dental implants are advised to patients who have to replace one or more teeth with a replacement which closely resembles the normal teeth and its function. In our previous blog, we have explained the process of teeth whitening after affixing dental implants in Stuart. Read along to discover a few points on picking an implant dentist.
Benefits of Dental Implants Done by Implant Dentist in Stuart:
Strength, durability, discretion, restored tooth function, a pleasing smile, increased self-esteem and confidence are the results of dental implants. Selecting the right implant dentist in Stuart can be very difficult, but not impossible. Here is a quick guide on how to find the best implant dentist and dental clinic.
Significance of Picking an Appropriate Dentist for Dental Implants in Stuart:
Any licensed dentist can legally perform a dental implant treatment. But this does not guarantee that you will achieve the desired results. Dental implant planning and placement necessitate more specialized training and practical abilities than most other dental procedures.
Finding a dentist in Stuart who knows the density and viability of the jawbone that is required to help support the implants is a must. You cannot risk going to someone else because even a small mistake will affect your face and mouth.
Stuart Implant Dentist: Education, Practice, and Experience:
Check the education, training, and experience of your implant dentist to get the best dental treatment in Stuart. Any good and respectable dentist who can perform a successful dental implant operation will gladly share information about their education and expertise.
Dental Implants Specialist in Stuart:
Implant dentists who specialize in a chosen area of dentistry have to pursue extra and intense education and training in the chosen field. The more they get trained the better they will perform. Such practitioners can be called as the best dentists for affixing dental crowns in Stuart or dental practice Stuart.
Does Your Implant Dentist Consider Crowns After Dental Implants?
Although both procedures are equally efficient in restoring your smile, there are a few key distinctions between implant crowns and crowns. If you are a good candidate for both procedures, your choice may come down to personal taste or financial reasons.
Conclusion:
If you live in and around Stuart, then Dr. Francis J. DuCoin's DuCoin Center for Advanced Dentistry is the appropriate place to get your dental implants in Stuart.
DuCoin Center for Advanced Dentistry is the finest dental clinic in Stuart. It houses the best dentist in Stuart including Dr. Frances DuCoin. To avail the best dental practice, head to our website of DuCoin Center for Advanced Dentistry. Browse through our website of DuCoin Center for Advanced Dentistry or dial us at 772-287-6159 immediately.
---
---