What Are Some Familiar Cosmetic Dental Procedures?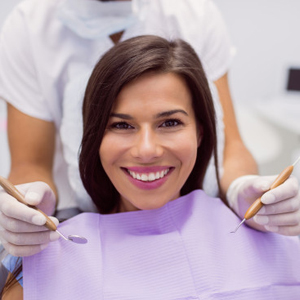 You should opt for cosmetic dentistry in Stuart if you really need to uplift the quality of your smile. Cosmetic dentistry in Stuart includes several dental procedures that focus on aesthetics. In our previous blog we have explained about how to find the best dentist in Stuart? If you want to know what procedures are included in cosmetic dentistry, read along.
What is Cosmetic Dentistry?
Dental work that helps you improve the appearance of your teeth, gums, and overall smile is referred to as cosmetic dentistry. It can include several procedures such as implants, teeth whitening, crowns, etc. Let's look at them in detail below.
6 Most Common Cosmetic Dental Treatment in Stuart:
Teeth Whitening Stuart:

Teeth whitening in Stuart is an effective cosmetic dentistry procedure. It can help you remove the yellowness and bring back the shine.

Crown:

Dental crowns are another effective dental procedure. It's like a cap for your teeth made from porcelain. Dental crowns in Stuart fits your chipped, poorly shaped, or decayed teeth perfectly.

Dental Implants:

A perfect solution to the missing tooth that looks exactly like a natural tooth is a dental implant. It's because of the natural looks that the dental implants professionals recommend dental implants in Stuart.

Shaping:

If you have poorly shaped teeth, you can opt for shaping. It's a procedure wherein the teeth are electrically filed to bring them back into shape. This procedure also involves the removal of enamel.

Dentures:

Sometimes, due to an ailment or an accident, people lose most of their teeth. This can deteriorate their smile and can lower their confidence too. Also, dental implants can be a costly solution in this case. However, Dentures in Stuart can be your one-stop solution for this.

Dentures are a complete set of teeth. And it is not anchored to your jaw which makes it removable. However, it's the last thing that your implant dentist in Stuart will recommend to you.

Bonding:

When you're suffering from broken, stained, or chipped teeth, you can opt for bonding. It's a procedure wherein the dentist applies a white colored material to your tooth. The material closely mimics human teeth. It helps in achieving a natural-looking smile.
Do You Want To Find a Dentist in Stuart?
Well, if you need the best dentist in Stuart, you must visit Dr. Francis J DuCoin at DuCoin Center for Advanced Dentistry. Dr. Francis J DuCoin has a dental clinic in Stuart which is a state-of-the-art facility.
He's an experienced professional who can help you with cosmetic dentistry and almost every dental treatment in Stuart. Also, Dr. Francis J DuCoin has helped several patients achieve an attractive smile. For more information call us at (772) 287-6159 and schedule an appointment today.
---
---