Invisalign or Braces: The Best Alternative for Your Dental Wellbeing
---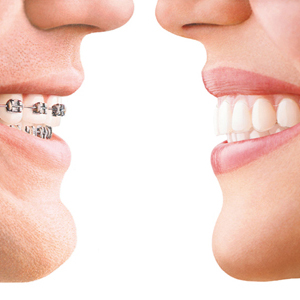 While fixing crooked and misaligned teeth, your image can be a pivotal concern. Dental issues such as overbite, underbite, misaligned teeth etc can also make anyone feel less confident about their appearance. Straight teeth have more benefits apart from just aesthetically pleasing looks. If left unstraightened for a longer span of time it can cause major dental issues. Properly aligned teeth can minimize the chance of periodontal disease and other dental discomforts. In our previous blog, we have explained what separates traditional braces from Invisalign in Stuart? However, the best options to correct misalignment are braces and Invisalign. Read on to discover what suits you the most from below.
What Are the Major Differences Between Braces and Invisalign in Stuart?
Invisalign is more comfortable than traditional metal braces.
Invisalign are less discreet than braces and made from well-constructed BPA-free plastic materials.
Depending on the severity of the cases, this dental treatment in Stuart can be very expensive and time-consuming than braces.
What Are the Major Similarities Between Braces and Invisalign?
They must be worn all-day
Both treatments correct the diverse dental issue
Both treatments at a dental practice in Stuart are time-consuming.
They both will approximately take about sixteen months.
8 Limitations of Invisalign in Stuart:
Invisalign doesn't have all capabilities of braces. Some dental problems may not be fixed by it.
Due to the case of a severe overbite, it may not be effective as it may need additional support from dental braces
The shape and position of the teeth can prevent Invisalign from functioning properly as they are unable to fix misalignment of teeth
Large dental gaps also may not be fixed by it as it will require the care and support from braces
Invisalign can't function while facing intrusion and extrusion
Patients who opt for previous dental work also do not qualify for using Invisalign
They must be changed on a weekly basis
Increased chance of dental cavities
Leaves stains if not properly removed while eating
4 Limitations of Dental Braces in Stuart:
Enamel damage
Root damage
Lifelong dental retention
The chance of relapse can be higher than 90%
In a Nutshell:
Invisalign can be a very efficient and popular alternative to straighten the teeth. But it is not suitable for everyone. One can prefer a more convenient or affordable treatment like dental braces in Stuart. As each treatment offers different solutions and benefits, it is advisable to consult a dental professional before opting for a customized treatment.
Conclusion:
If you are looking for an Invisalign treatment in Stuart or require cosmetic dentistry or implant dentistry care, you can approach Dr. Francis J DuCoin at Ducoin Center for Advanced Dentistry. Francis J DuCoin DMD has years of expertise and comprehensive knowledge in diverse fields of dentistry. In order to know more about their services, book an appointment with DuCoin Center for Advanced Dentistry. Contact 772-287-6159 right away to have a conversation.
---
---